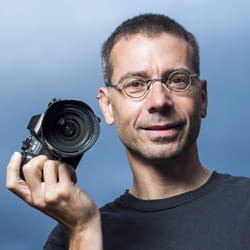 Adrian Rohnfelder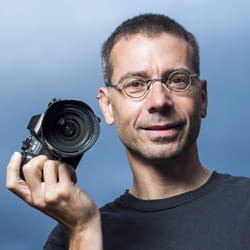 Adrian RohnfelderGermany
On his 6th birthday Adrian Rohnfelder got his first camera, and since then has never again travelled without one. A three-week trip to Indonesia in 2008 sparked his interest in remote areas and active volcanoes. In 2013, the self-taught photographer finally started his own photographic business as a second source of income. As a freelance travel photographer and photojournalist, Adrian's subjects range from landscape and nature to documentary. Typical of his special visual language are colourful photographs which simultaneously express the beauty and power of nature. His works have been published by domestic and international magazines and newspapers and he has also won prestigious professional photography awards. In addition, Adrian also presents his travel experiences as multimedia productions.
My fondness for lonely, distant scenery and active volcanoes render my requirements for a camera very high. It must be compact, lightweight and handy at all times, even on steep hills and on strenuous treks. Because of the sometimes extreme conditions such as ash, damp, cold as well as corrosive and hot gases, a sturdy and protected housing is an absolute must. A very high image quality is self-evident. Light intensity and image stabilisation are also important for me as due to the overall weight I cannot always have a tripod with me.

For an intensive test of the OM-D E-M1 Mark II in extreme use, I have therefore chosen a tour in the alpine Mont Blanc area as well as on the volcanic island of Iceland. The camera had to prove its worth in mountaineering, boiling geysers, in fine volcanic ash and wet waterfalls. The objective was to capture the shapes, colours, beauty and power of a more hostile environment.

In recent years I had a wide range of cameras with me, including Olympus cameras. But even with the first use I had the feeling I had been traveling with the E-M1 Mark II forever. It sits perfectly in your hand, very safely but not obtrusively with an ideal weight and quick grab and ready-to-fire functionality. It has also proven itself to be virtually indestructible. Each day I pushed the limits even further until ultimately it reached a point where the E-M1 Mark II had to deal with a torrent of slushy water. No problem - the camera worked perfectly all the time. In contrast to the previous model, the faster auto-focus as well as the greatly improved image stabiliser stand out. Impressive! Of the many new functions, the most important for me is the battery display with precise percentage indicator together with the considerably shorter charging times. That means that after a quick coffee break on the road, an empty battery can be at least 50% charged. I am also completely thrilled to now have the opportunity to film in 4K, which I consider an absolutely necessity for today's multimedia shows.

After the two tests I described above, I can safely say that I would love to swap my current equipment for a OM-D E-M1 Mark II immediately. On both trips I was able to take extraordinary pictures which were only possible because of this amazing camera.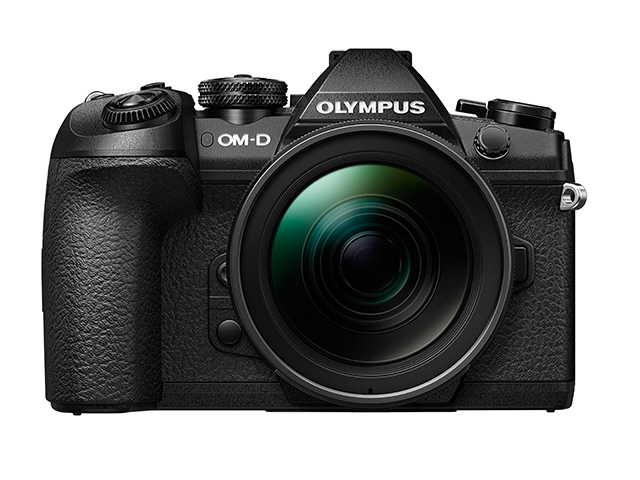 OM-D E-M1 Mark II
Revolutionary speed and accuracy take your photography to a whole new level. The weathersealed E-M1 Mark II is one of Olympus' fastest and most precise cameras ever, designed to be more powerful and portable than any DSLR.