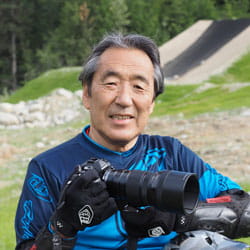 Hiroyuki Yakushi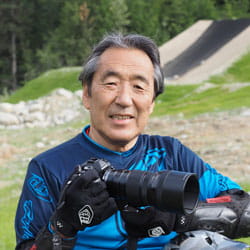 Hiroyuki YakushiJapan
Born in Toyama prefecture, Yakushi graduated from the Kyoto University of Foreign Studies and later the Tokyo School of Photography (currently known as Tokyo Visual Arts). Yakushi photographs world championships of various sporting events and the Olympics (Winter Olympics 12 times and Summer Olympics 4 times), and has shot the skiing world cup since 1969. He does not limit himself to sports only, but has photographed the Gion Matsuri in Kyoto since 2007 and has contributed to Olympus's When the Camera Speaks website. Member of the World Sports Press Association and Association Japonaise de la Presse Sportive.
Summit to Sea

A wide variety of sports are played from the summit of the mountains to the sea. Whistler Mountain, situated about 125 kilometers north of Vancouver is considered the best ski resort in all of North America. The 2010 Winter Olympics were held here. This changes into a major destination for mountain biking during the summer months. Photographing mountain bikers means I have to don the same protective gear, including a helmet, knee, arm, and shoulder guards. I have to move with the bikers in order to photograph them, so I race desperately to keep up on the course.

The most important aspect in sports photography is the ability to continue tracking the subject in the viewfinder. The E-M1 Mark II has a fast viewfinder that solves this dilemma. Image blackout time is extremely short, and it is possible to continue tracking subjects in scenes with side to side movement. Many mountain biking courses run through trees, making for dark shooting conditions. In this kind of scene, the FL-900R which supports 10-fps sequential shooting is a big help.

The next place I went is a town near Vancouver called Squamish where I decided to try photographing kiteboating (also called kitesurfing). Many kites were floating in the cove filled with cold water from snow melt. Due to the nature of the sport being affected heavily by the wind and tidal variation, I wasn't able to capture the kind of photo I had in mind. However, it goes without saying that the reliability of the characteristic Olympus dustproof and splashproof construction came in handy here.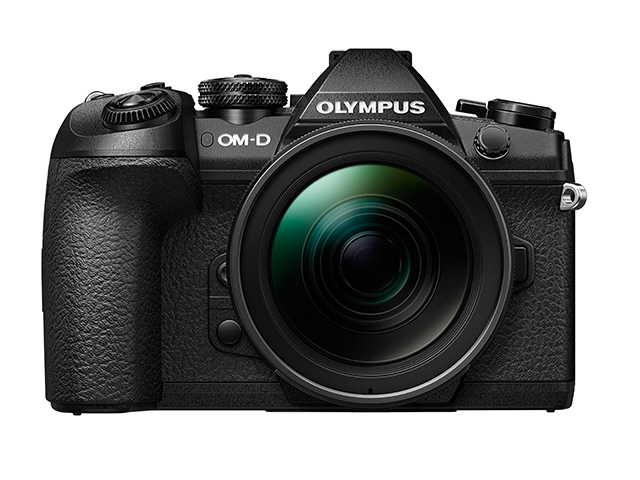 OM-D E-M1 Mark II
Revolutionary speed and accuracy take your photography to a whole new level. The weathersealed E-M1 Mark II is one of Olympus' fastest and most precise cameras ever, designed to be more powerful and portable than any DSLR.