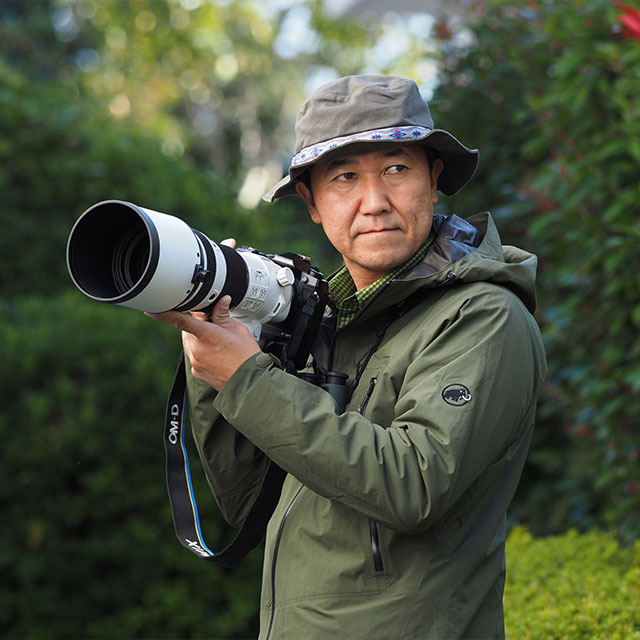 Koji Nakano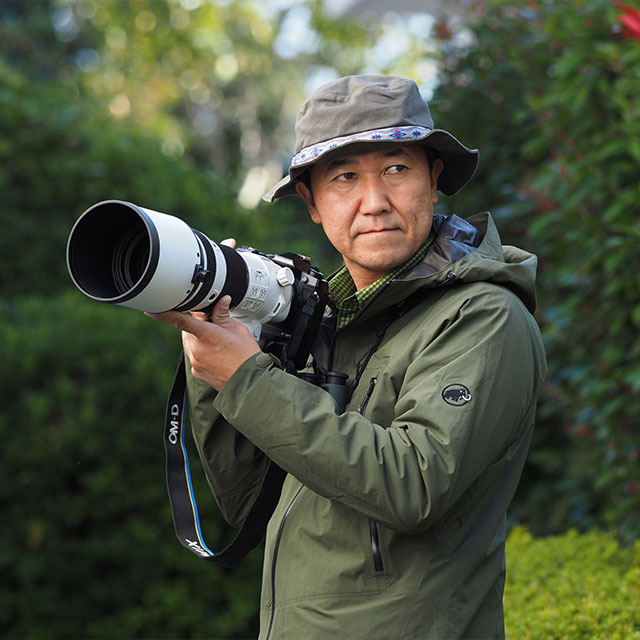 Koji NakanoJapan
His work has been published in magazines and advertisements, specialising in photographing wild birds and aeroplanes.
His two main themes are "Birdscape - Wild Birds with a Great View" and "Jetscape - Airplanes with a Great View". These subjects he photographs both in Japan and abroad. His published books include "Samurai Phantom: The Final Chapter of the F-4", "Happy Phantom Days: I'm Going to See a Phantom Today", "Puffin! Textbook of Airplane Photography", and "Textbook of Wild Bird Photography".
To capture images of wild birds in flight in the great outdoors I've traveled all over Japan and the world.The destinations for this trip were the Malaysian islands of Langkawi and Borneo.In Langkawi I was mainly looking for birds of prey such as the White-bellied Sea Eagle and the Brahminy Kite, and the kingfishers that dwell in mangrove forests. And in Borneo, the Indigo Flycatcher in the foothills of the Kinabalu mountains.

A super telephoto lens is necessary for wild bird photography and the 800mm 1:5.6 lens is considered to be "the standard." When combined with a high-end full-frame SLR camera system it weighs nearly six kilograms, and with a tripod it tips the scales at ten kilograms. With that in mind, I combined the OM-D E-M1 with the M.Zuiko Digital ED 300mm 1:4.0 IS PRO and a 1.4x teleconverter to achieve 840mm and 1:5.6 with a weight of only two kilograms. With six steps of image stabilisation I didn't need a tripod, making my equipment significantly lighter.

Actually, all of these shots were captured hand-holding the camera. When photographing the Collared Kingfisher, I approached it slowly, over uneven ground without using a tripod so as not to scare it away. Even though the forest is dark and the likelihood for a shaky image was high, the silent shutter dampened camera shake for excellent image stabilisation performance, letting me capture the perfect shot at a speed of 1/30 sec Despite the difficult, dark conditions, I was amazed at the image quality that resolved each and every feather in sharp detail even at the widest aperture setting. The feeling of the bird's life force and its environment are perfectly captured in the shot.

Because the M.Zuiko Digital ED 300mm 1:4.0 IS PRO possesses such amazing mobility in outdoor shooting, handheld shooting was possible even in the dark forest, making it a key piece of equipment in drastically changing shooting style for future wild bird photography.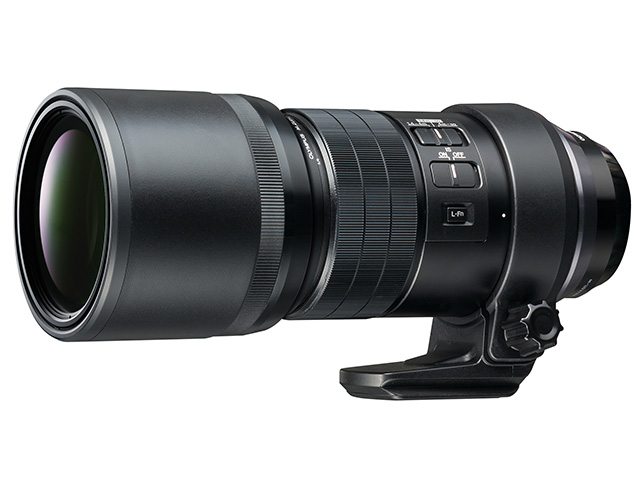 M.Zuiko Digital ED 300mm F4.0 IS PRO
600mm (35mm equivalent)
Hand-held shooting with a 600mm super-telephoto lens.