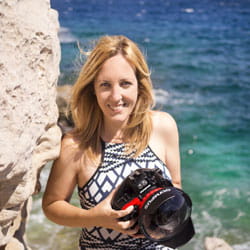 Lisa Michele Burns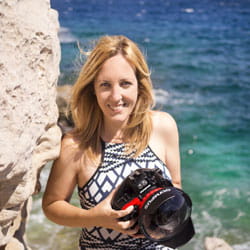 Lisa Michele BurnsAustralia
Lisa Michele Burns is an Olympus Australia Visionary and editor of The Wandering Lens, a travel guide for photographers. Preferring to shoot extreme climates and natural wonders, she also leads photo tours around the world and works with tourism boards and travel publications to produce image libraries and editorials.
Where turquoise seas meet burnt orange dunes and dry, desert landscapes disappear into the distance. Australia's western coastline stretches for over 10,000km and scattered along its shores are pockets of natural wonders from the world heritage listed Ningaloo Reef to the Pinnacles of Nambung National Park.
The colours, textures and patterns found within a landscape have been a constant inspiration in my work. Whether it's the movement of water, seafloors carved by tides, frozen glaciers or sun glowing over desert dunes, I can't get enough of the challenges faced when working with natural elements and harsh environments.
The Olympus OM-D E-M1 Mark II has been the ideal camera to take with me on my adventures around the world due to it's superior weatherproofing and because it's so lightweight, it means I can venture further and explore more of the natural world.
Paired with two of my favourite lenses for landscape photography, the M.Zuiko PRO 8mm F1.8 fisheye and 7-14mm F2.8 wide-angle zoom, I recently explored the Coral Coast in Western Australia. Photographing rolling sand dunes at sunrise, rugged limestone formations at sunset and jumping into clear water coves with the PT-EP14 underwater housing during the day, I was able to capture a range of contrasting scenery with my E-M1 Mark II.
While researching locations, Shark Bay stood out and I knew to capture the magnitude of it's natural beauty, I had to capture if from the sky. A never-ending palette of rich hues blended from sea to sand as I flew in the back seat of a Cesna 206 with the doors off. Wind ravaged through the cabin but with the camera's 5-axis image stabilisation system, I knew I had no issues when it came to photographing sharp images despite the movement of the small plane and wind.
Diverse landscapes photographed with versatile gear, this collection of images is one of my favourites to date.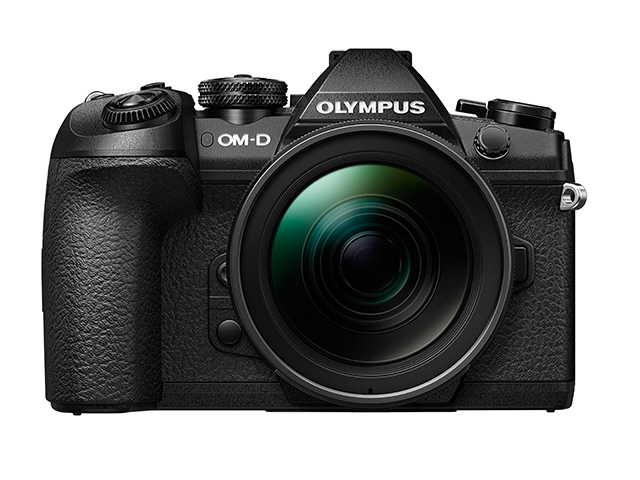 OM-D E-M1 Mark II
Revolutionary speed and accuracy take your photography to a whole new level. The weathersealed E-M1 Mark II is one of Olympus' fastest and most precise cameras ever, designed to be more powerful and portable than any DSLR.