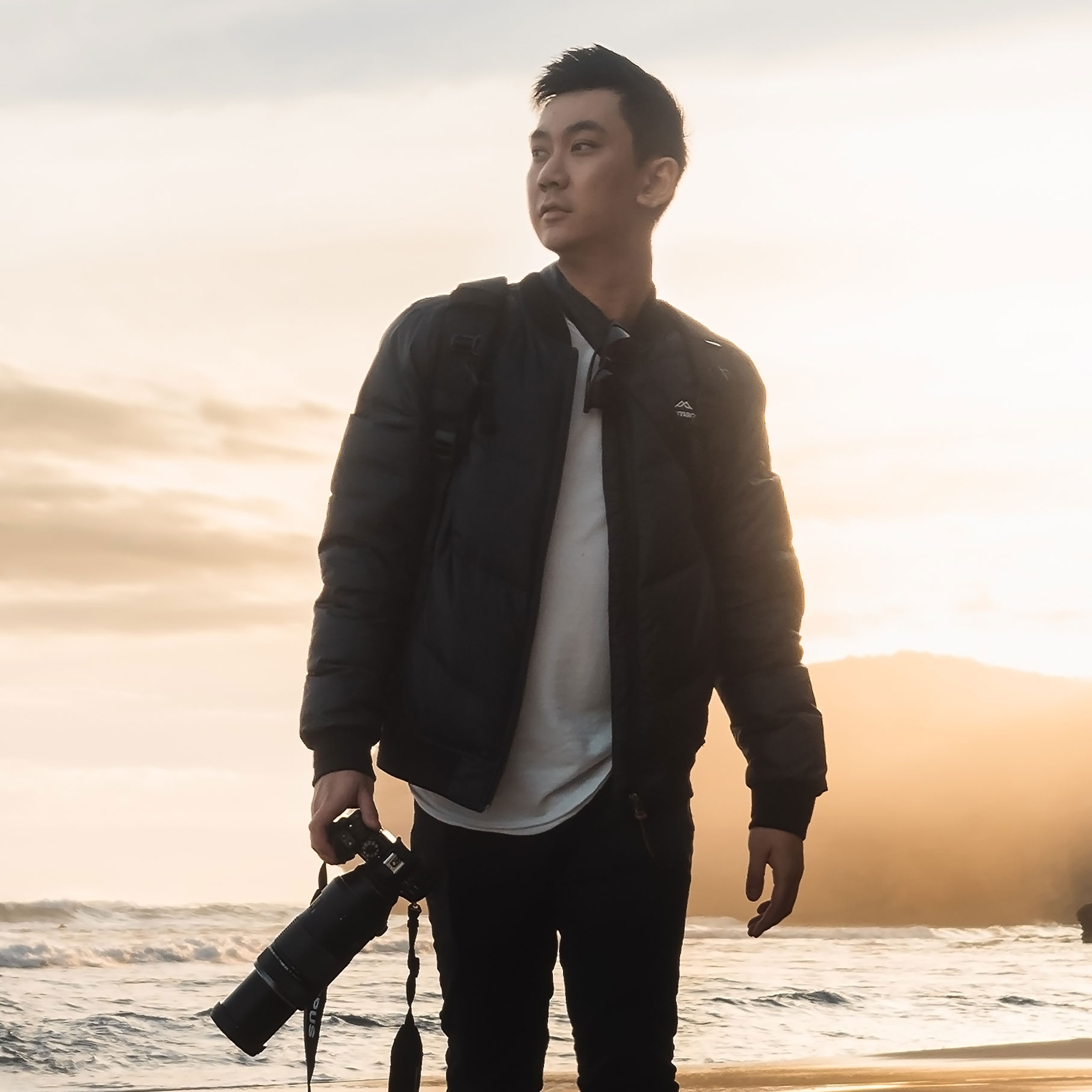 Peter Yan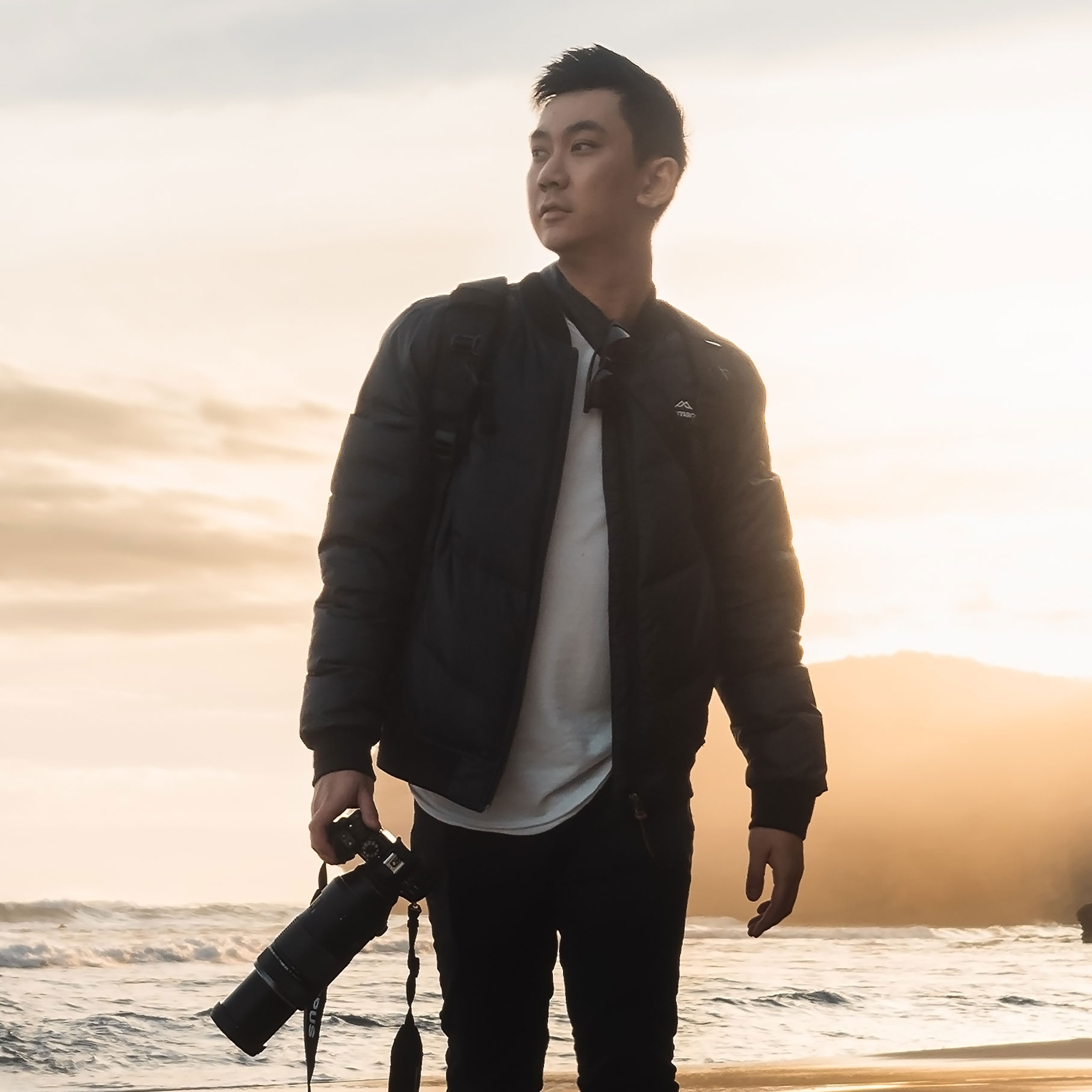 Peter YanAustralia
Peter Yan is an Australia travel photographer and creative entrepreneur known for his unique style in landscape and aerial photography. Peter has created content for worldwide brands such as GQ and Adobe as well as tourism boards from around the world. Peter's work is in-demand and high-valued in the photography community and beyond with his following (@yantastic and Peter Yan Studio) growing exponentially day-by-day.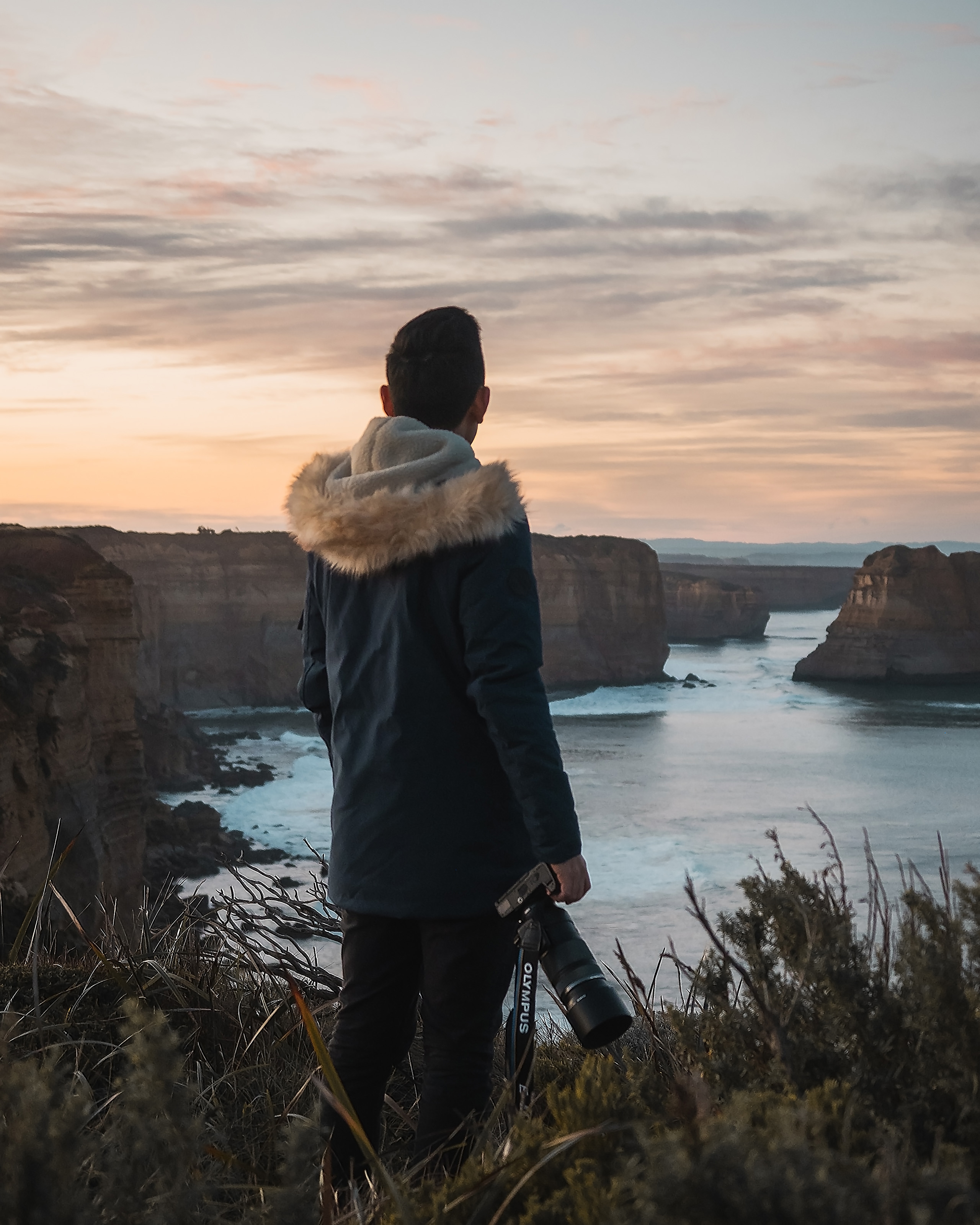 As a travel photographer and a creative entrepreneur, I have visited incredibly remote areas of the world to capture unique and undocumented landscapes. To show off the brand new M.Zuiko Digital ED 100-400mm F5.0-6.3 IS, especially during such turbulent times and an incredibly unique global situation, I chose to explore my own backyard in Victoria, Australia.
The Great Ocean Road is a beautiful and well-documented coastline of Australia.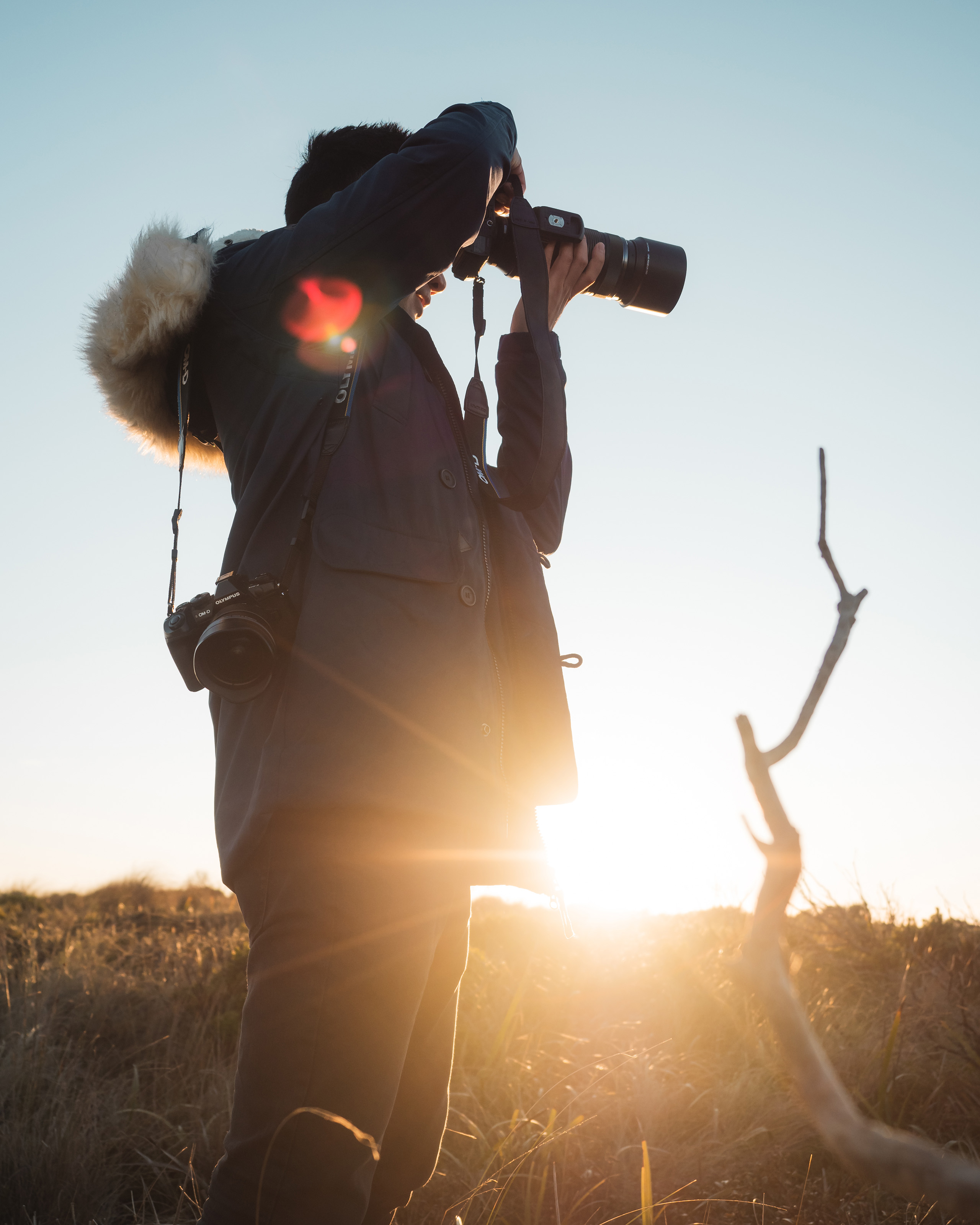 For this series, I wanted to capture the layers in landscape at golden hour. Anyone who shoots at golden hour knows that as a photographer, you have around 30 minutes to capture that golden light. With this system, I had the freedom to be creative with my shots, find new ways to capture the moment, all in a very short period of time!
As a travel photographer, I do not carry a tripod. With the M.Zuiko Digital ED 100-400mm F5.0-6.3 IS and my E-M1 Mark III body, I could climb to new vantage points and venture away from popular tourist spots. Using the in-lens IS, I could comfortably capture incredibly sharp images at 400mm, all handheld.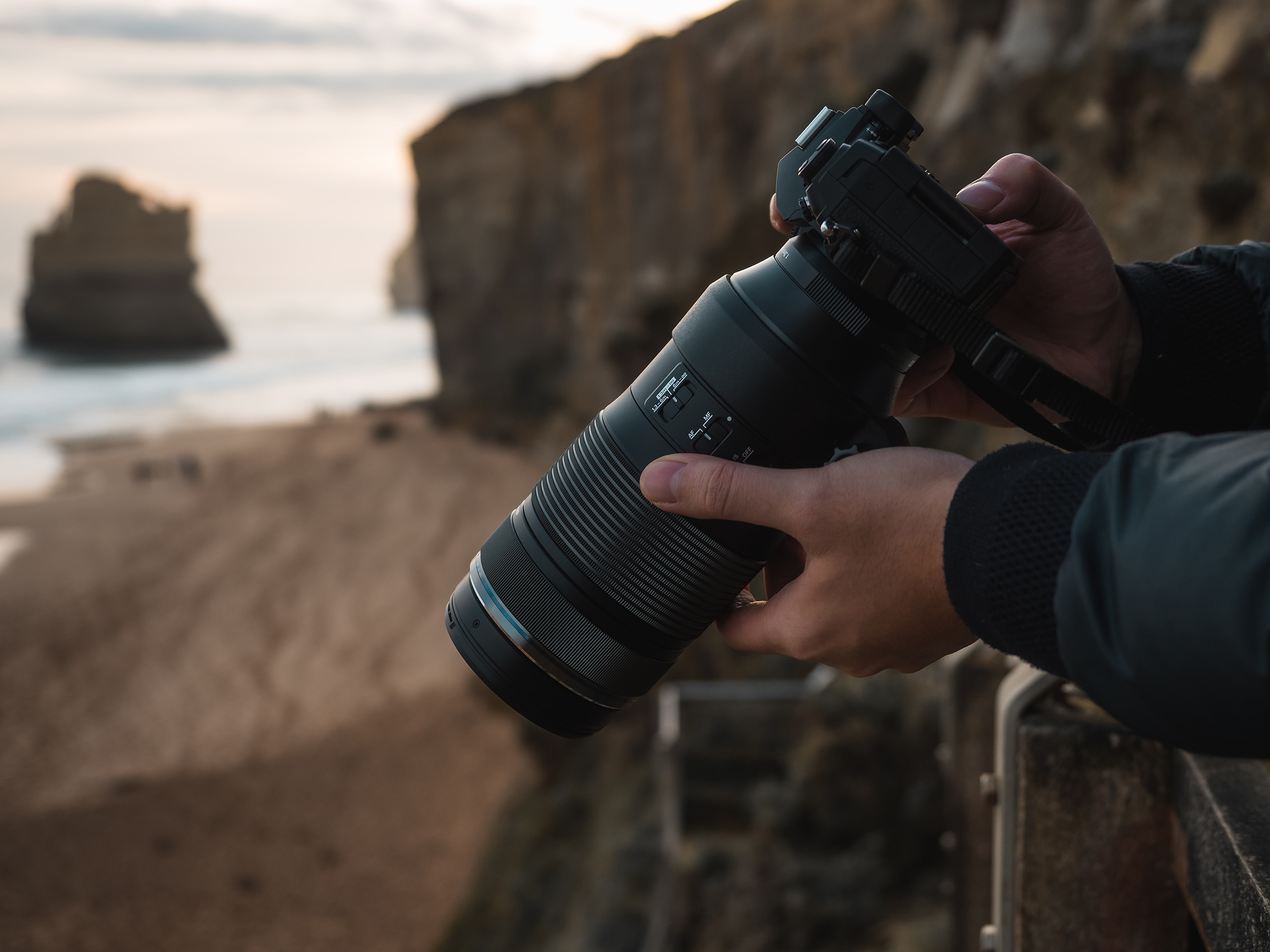 The compact and lightweight system as well as the rugged design meant that I could break free of the weight of carrying too much gear and still have creative freedom with my photography.
As a long-time Olympus shooter, people are always amazed at the level of equipment I have in my bag and with the addition of this lens at 100-400mm focal length (200-800mm 35mm equivalent), I can travel even lighter.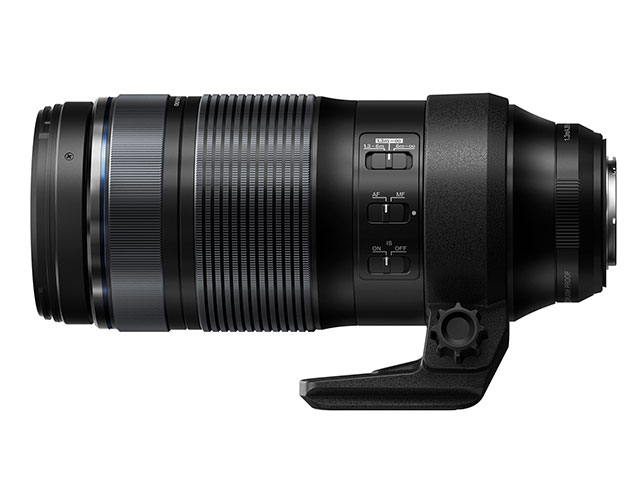 M.Zuiko Digital ED 100-400mm F5.0-6.3 IS
Compact, lightweight zoom lens for shooting in the 200 to 800mm equivalent (35mm equivalent) telephoto range