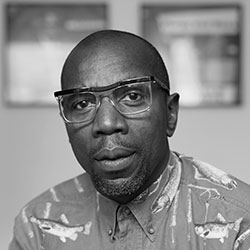 R.Cleveland Aaron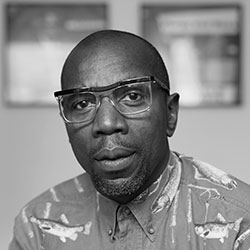 R.Cleveland AaronUnited Kingdom
R. Cleveland Aaron was born in Hackney, London to Guyanese parents and grew up with a healthy curiosity about how light affects the things around him. As a photographer, his inspiration is and will always be the effect of light and this fuels his passion for taking pictures. Today, Cleveland Aaron continues shooting portraits, but focuses more on architecture, interior and advertising. Photography for advertising has given him the opportunity to work across many genres, and the challenge of communicating a message with imagery is one that he can not resist. With a philosophy based on light, shapes, and space, Cleveland constantly works on personal projects as a means of creative growth. He takes inspiration from many things in life but topping his list is his partner and son, whose patience and love he could never do without. Cleveland is also qualified tutor offering bespoke photography classes and workshops at www.righteyedominant.org
I found the PEN-F visually and ergonomically beautiful. If cameras were judged on their looks this one would be a winner. I don't consider myself a gadget freak and I only use technology when I need to. Having said that, I've never been so excited about having more tools at my disposal. The dial on the front of the body that switches mode selection I particularly like. It's perfectly situated and gives the user control over the camera without having to remove the eye from the viewfinder.
As I spend most of my time on the street shooting in black & white, it was a pleasant surprise to be able to adjust grain level and black & white filter intensity using Monochrome Profile Control. Previously I could only choose between shooting in monochrome or using the grainy black & white Art Filter. Having more choices now means that I can interpret what I see more easily and communicate with my photos more eloquently.
Initially, I thought the Colour Profile Control was just for a bit of creative fun but this commission really forced me to think about colour and probably why I tend to shoot more in black & white. Quite often the streets are awash with colours that do nothing to convey the harmony of form and design and this is where the Colour Profile Control's strengths can first be utilized. I was able to create presets for different environments by taking out colours (or reducing their vibrancy). For instance, a simple scene of late afternoon light after it had been rainy coupled with tungsten lighting from a shop would have been a problem because I'd have to white balance for one or the other depending on which source was stronger. With the new controls I could simply reduce the blue and yellow from my composition. More importantly, the lion's share of my professional portfolio is architecture and interiors. Any photographer that has to shoot a space that is white but reflective enough to pick up the colours of the surrounding furnishings will no doubt love this new function as much as I do. I tend not to spend much time if any in the post production phase, so having a camera that keeps me away from my desk will greatly improve the way I work.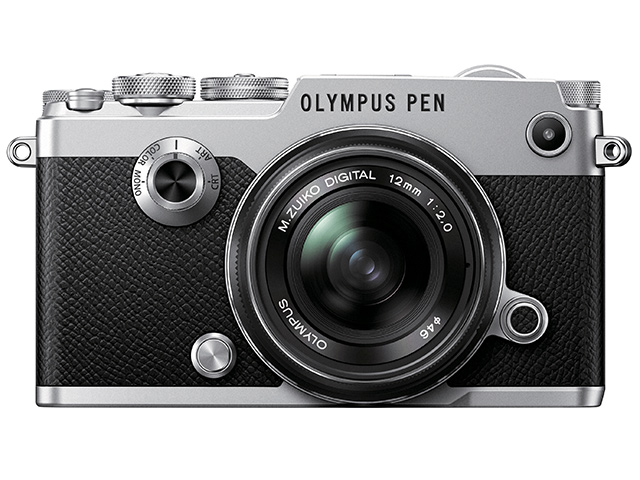 PEN-F
A timeless beauty with with its rangefinder style. For the true camera enthusiast. The masterpiece: PEN-F