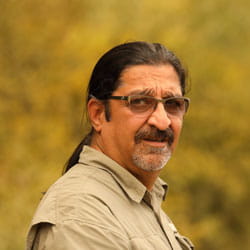 Ranjan Ramchandani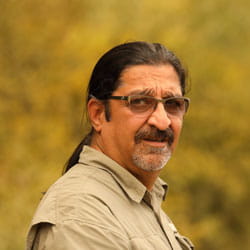 Ranjan RamchandaniSingapore
Ranjan is a Singapore based award winning photographer, author, focusing on travel and wildlife. He runs regular expeditions and workshops across the world; Masai Mara, Kenya is a key focus. His coffee table book- "Swades" published in 2010, showcases the beauty of Ladakh, India. He is has been invited to exhibit in the Foto Biennial of Fine Art and Documentary Photography in Malaga, Spain 2014; Berlin, Germany 2016; Barcelona, Spain 2018. He has also been published in various media including Outdoor Photographer and Sanctuary Asia. Most recently WWF has used his images in their campaigns.
Ranjan is a graduate of the New York Institute of Photography.
He can be contacted at ranjan@ranjan.photography.
Photographing in the wild is always a challenge, even for the experienced photographer. It's either the light conditions, vehicle restrictions, weather conditions, tourist incursions, human chatter and so on; The most important being – You never know when a unique moment is going to happen.

It is probably the best way to hone on your skills of the 'Art' of photography; there are no second chances. Once the moment is gone, it's gone.It is probably the only genre where by one is on his or her toes all the time. I always say that one should keep a look out of your surroundings and start imagining frames with subjects in them as that way if the moment to capture does come, your frame is ready.

These are a collection of a few images from many I captured while driving though approximately 10% of the national park coverage in Kenya this year. Please do take note that these images have been captured in Low light, Morning and evening light and most importantly some in very harsh light conditions.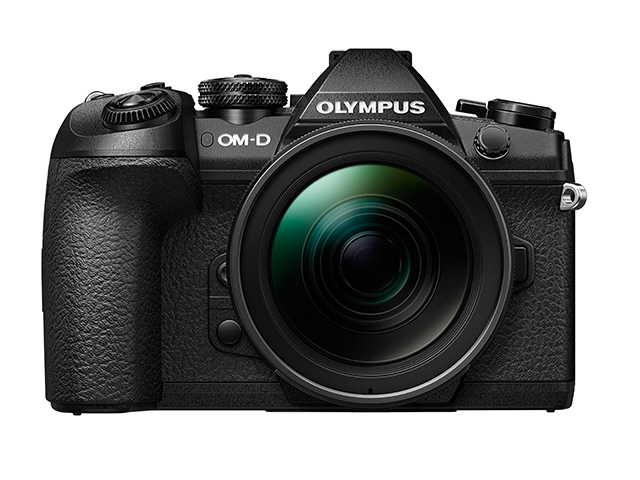 OM-D E-M1 Mark II
Revolutionary speed and accuracy take your photography to a whole new level. The weathersealed E-M1 Mark II is one of Olympus' fastest and most precise cameras ever, designed to be more powerful and portable than any DSLR.