Scott Bourne
Scott BourneUSA
Scott Bourne, ASINWP, is an Olympus Visionary and professional wildlife photographer, who specializes in birds. He has been a photographer for more five decades, and his work has appeared in more than 200 publications. He is a pioneer in the digital photography and online space and was named one of the 30 most influential photographers on the Web by Huffington Post.
Scott was awarded the designation Signed Master with the Studio of Masters in China. Having satisfied the qualifying requirement prescribed by the Society of International Nature and Wildlife Photographers board of examiners, he was awarded Associateship in Photography (ASINWP).
I am intrigued by how bird photography as art connects technical craftsmanship with the dynamics of the natural world.

At a deeper level, however, I pursue this art form because of its spiritual qualities—the act of envisioning an image, creating it, and making something tangible that I can share. The experience of creating in nature, where the photographer is secondary to the subject – the birds, the light, the terrain.
I learn all that I can about the natural factors behind each photographic opportunity, but I never know how they will ultimately play out. The craft of bird photography shines a light on the beauty of things that are random. Avian subjects operate within their own free will, on their own time, and according to millions of years of imprinting.

I am devoted to a craft that requires finding order in elements over which I have no control. I observe bird behavior and study patterns. But as a nature photographer, I must be at peace with my subject on their terms, not mine. The only way to be successful is to give up all control.
When I switched to Olympus, it was because I wanted to break free from heavy gear and concentrate on the vision and the craft. The birds are my real passion. The new M.Zuiko Digital ED 150-400mm F4.5 TC1.25x IS PRO allows me to connect with that passion and achieve things I never before thought possible as a bird photographer.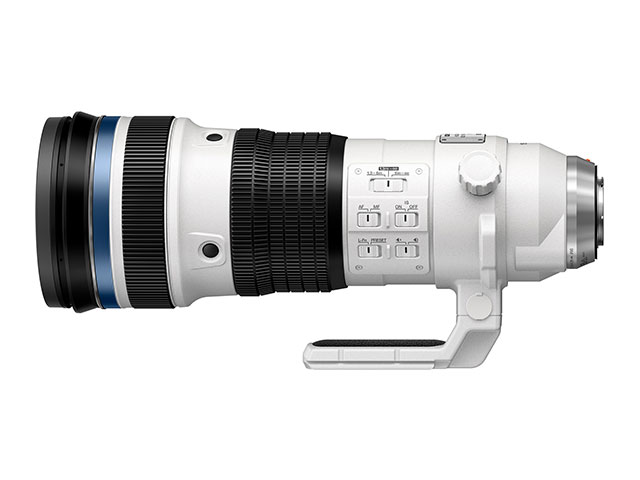 M.Zuiko Digital ED 150-400mm F4.5 TC1.25x IS PRO
Super-telephoto PRO lens that enables 1000mm equivalent handheld shooting.