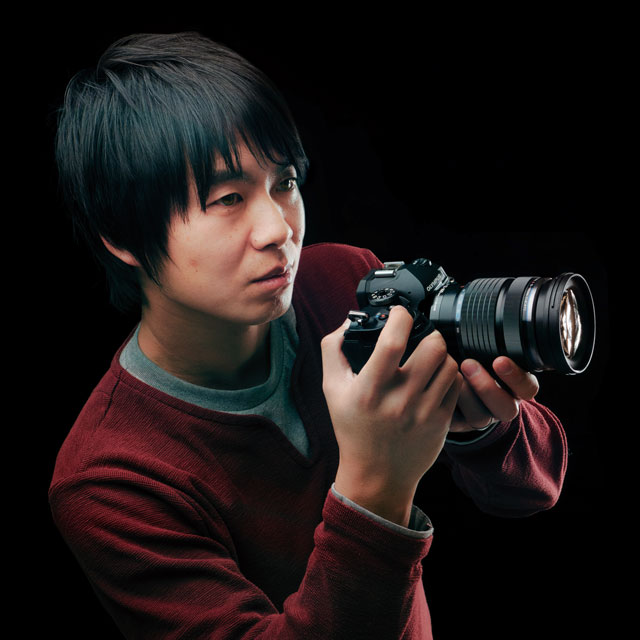 Takuma Kimura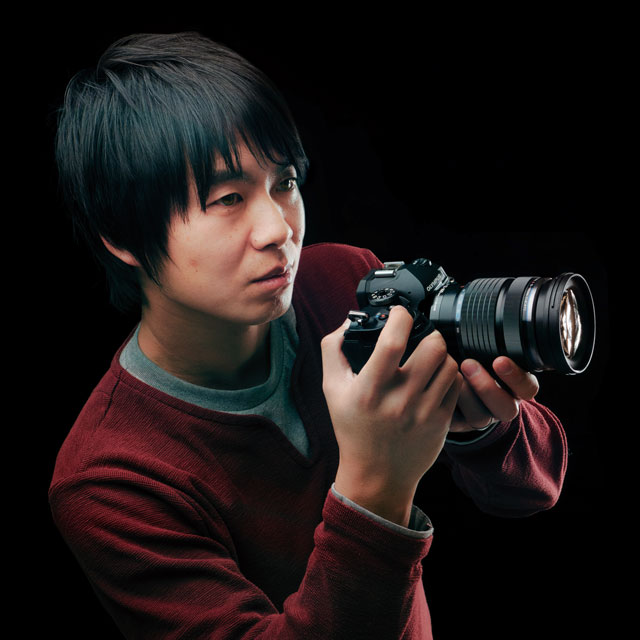 Takuma KimuraJapan
Representative of Hachi Co., Ltd.
A photo and videographer living in Okayama prefecture.
After working for an advertising photo studio for 12 years, he became an independent commercial photographer specialising in landscape, food, architecture, portraits, among others.
He handles special shooting situations by utilising long monopods, action-cams and 360° spherical cameras, and drones for aerial photography.
He considers photographing the scenery of Okayama as his life's work.
Kimura also often gives lectures at events and seminars sponsored by camera manufacturers. Since 2019, his feature "The Illustrated Guide to Shooting Famous Places" has been serialised in Digital Camera Magazine (Impress).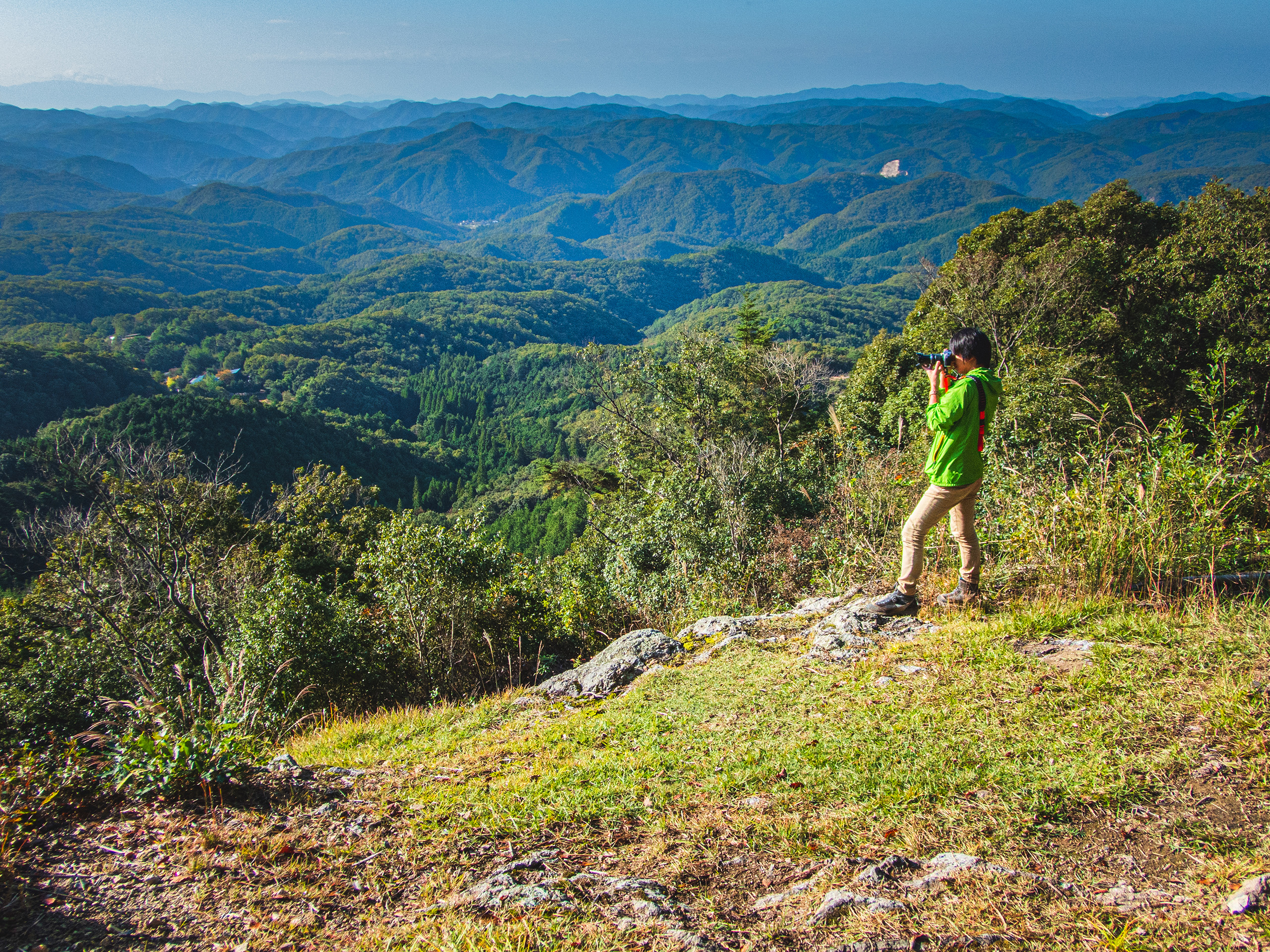 A camera is a tool that expands the world.
Like a paintbrush to a painter, the camera is like another eye that embodies my view of the world. What I want from a camera is something that makes shooting fun. For this, personal compatibility with it is the most important. It's not just a matter of having a vast number of pixels or a wide variety of functions- what matters is having a camera that motivates you to get out and shoot. The OM SYSTEM comprises a wide variety of camera bodies and lenses that you can enjoy shooting in any situation. In addition, this system is compact and lightweight- plus, it has high dust and drip-proof performance. This makes it a reliable companion that will meet your expectations without complaint in harsh conditions.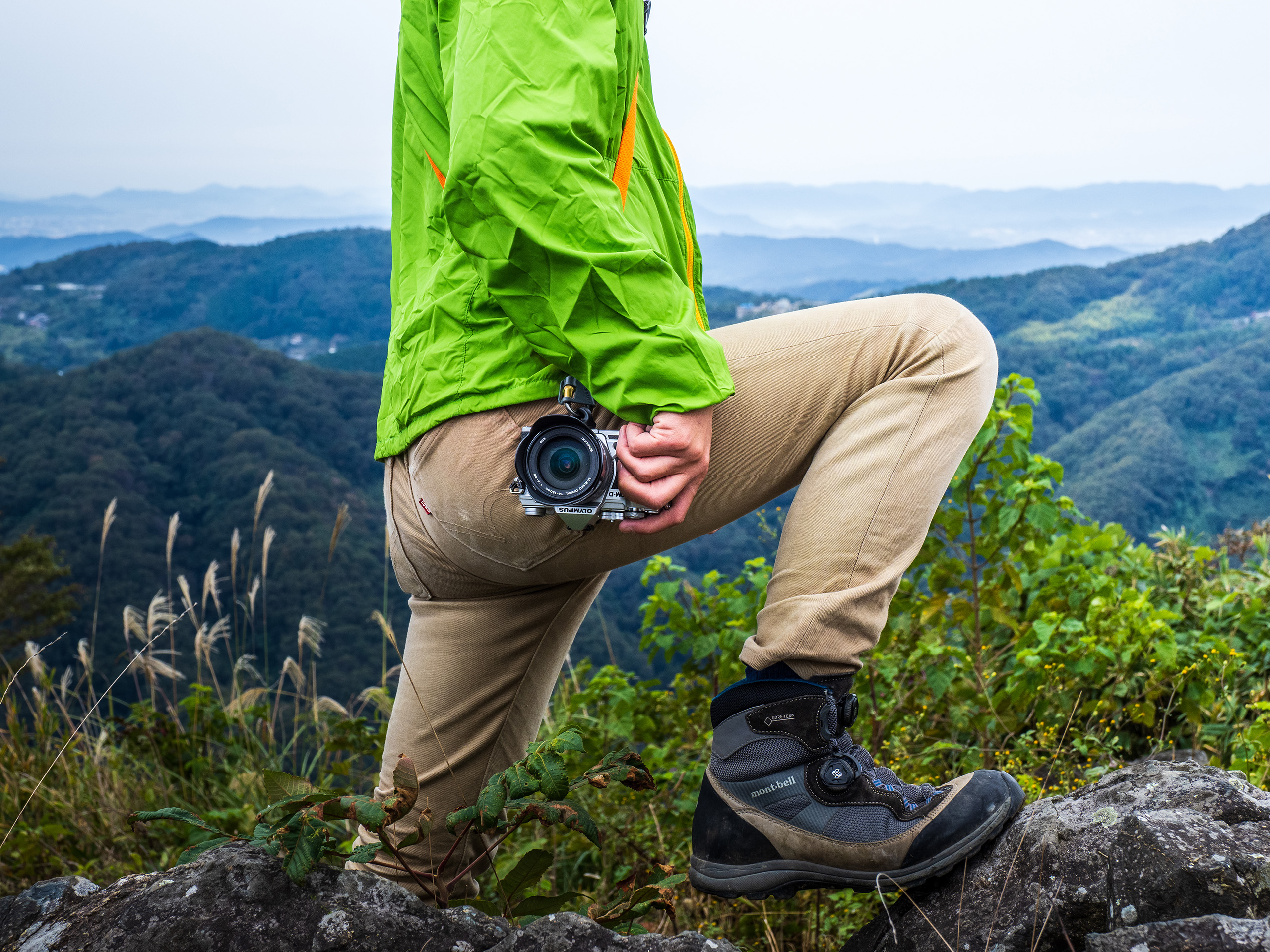 Most of my main subjects are landscapes which I've casually snapped on my initiative.
When you pick up the camera, everything you see has the potential to become your subject. Place yourself there before it and release the shutter- that which you see in the picture is what you felt in that moment. Essentially, ease of use is the most critical aspect of a camera's specifications.
"That's nice light", "That's an interesting shape," and "That's so beautiful" These things we feel with a camera in hand are things which OM SYSTEM helps you capture. My favourite is the OM-D E-M5 Mark III- it's compact and lightweight and represents the best dust-proof, drip-proof Micro Four Thirds system.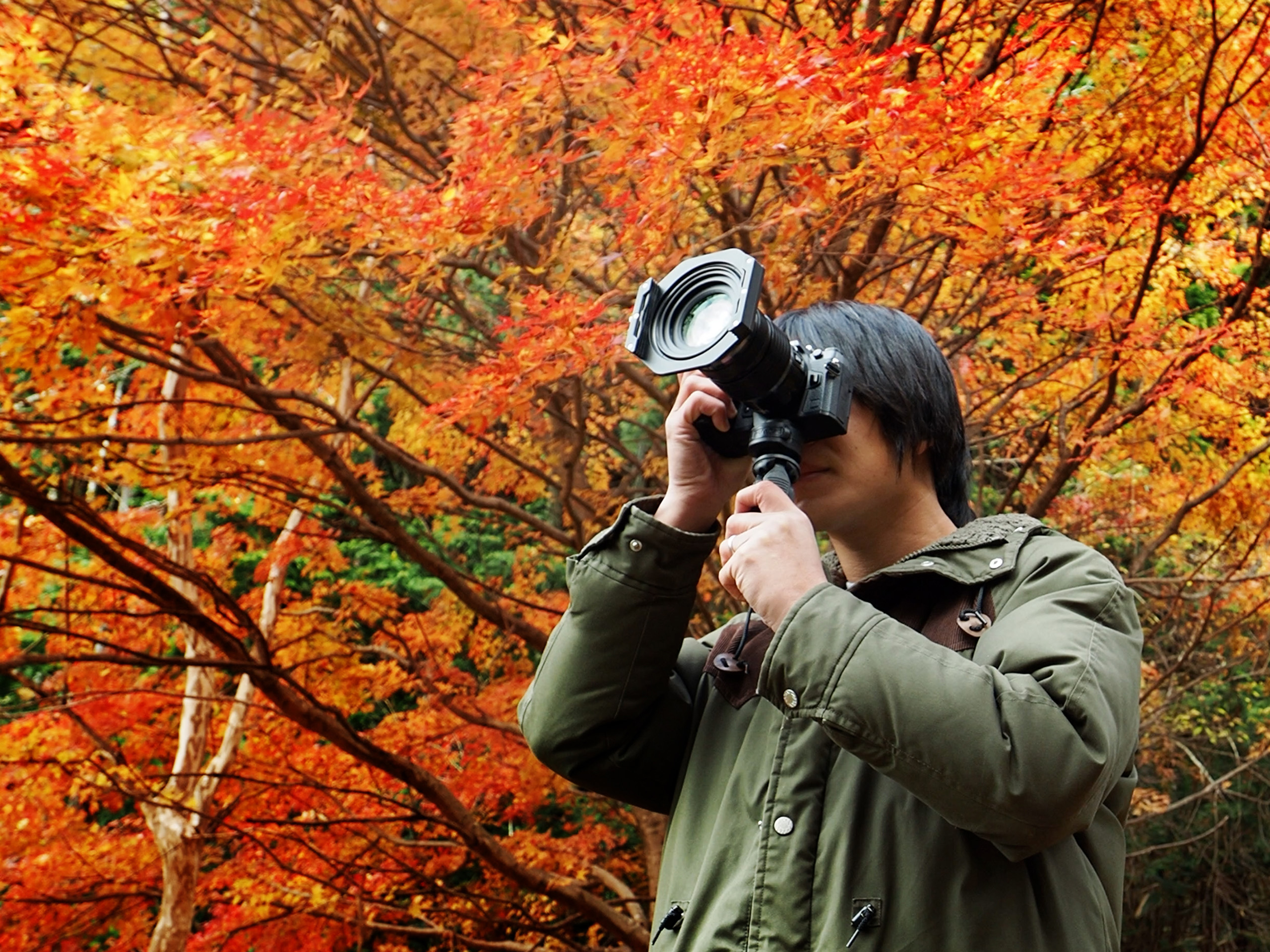 OM SYSTEM's first flagship model, the OM-1, is a camera that further expands the possibilities of the Micro Four Thirds format.
Not only has the image quality been improved- but also the operability and response of the camera itself. It provides a lighter, freer shooting experience. As a landscape photographer, the Handheld Hi-Res mode introduced with the E-M1X has become my default approach for shooting. The astounding image quality made possible by the Handheld Hi-Res function makes viewing my work a pleasure.
The OM-1's improved processing power has dramatically improved the processing time for handheld high-resolution photography. Since the wait-time after making the exposure has shortened, it's even easier to shoot in Hand-Held Hi-Res mode.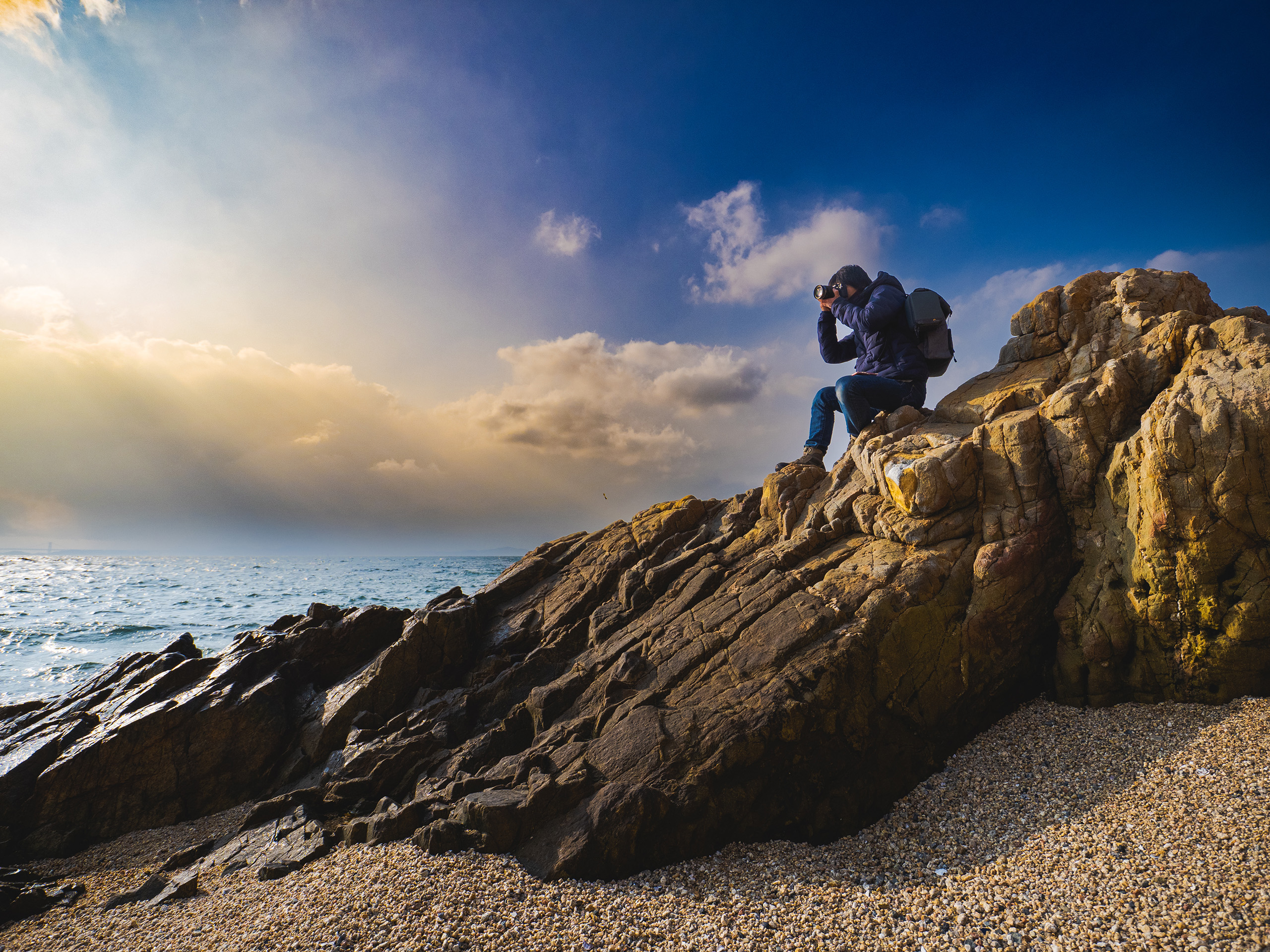 When I picked up the OM-1, I felt like my photographic world had expanded once again. There are places where I want to revisit and shoot again- and of course, there are places I haven't yet been where I would like to visit with this camera. With my favourite lens combo- the M.Zuiko Digital ED 8-25mm F4.0 PRO and M.Zuiko Digital ED 12-100mm F4.0 IS PRO - I want to get out there and take pictures of familiar and new landscapes. I look forward to continuing shooting with this reliable, stimulating camera.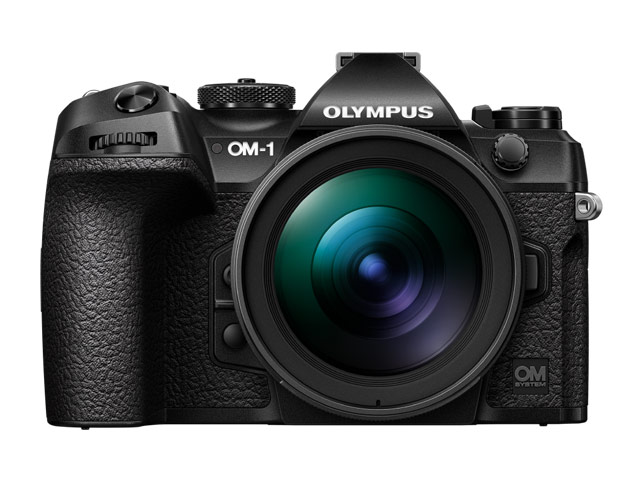 OM SYSTEM OM-1
The OM SYSTEM flagship model ushers in a newly develped devices and cutting edge digital technology