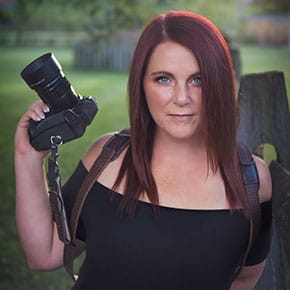 Tracie Maglosky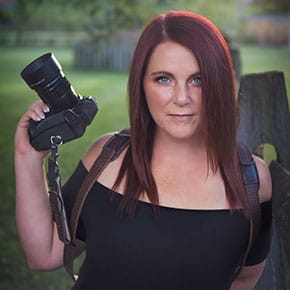 Tracie MagloskyUSA
Tracie Maglosky is an award-winning portrait photographer and photography educator based in the United States. She runs a busy studio and travels frequently sharing her edgy style, love of motion and expressive posing in US and Canada. She specializes in studio and environmental portraiture with strong focus on lighting.
I'm home in my studio located in downtown Cincinnati, Ohio. It's a warm space with original hardwood flooring and east-facing windows that welcome the sun's morning light. I photographed in the studio for some of the morning and spent the evening at a local garden that's one of my favorite places to take clients for portraits.

I was excited to welcome three separate newborn models into the studio for our early morning session. Happily, each of them fell fast asleep immediately. Our evening subjects included some of my most cherished clients that I enjoy photographing because of the special connection we share, each of them special and beautiful in their own right.

It is no secret that the M.Zuiko Digital ED 25mm F1.2 PRO was my most preferred lens. So, when I had the opportunity to photograph with the M.Zuiko Digital ED 25mm F1.2 PRO, I found it hard to imagine that anything would exceed my love for the 25mm F1.2 PRO. Clearly one of the best focal distances for portraiture, at 90mm equivalent, the 45mm F1.2 PRO is sharp edge to edge even at f/1.2. It has incredibly fast autofocus, beautiful build quality and absolutely stunning feathered bokeh. The lens pairs so nicely with the OM-D E-M1 Mark II, creating balance in the hands and the same portability and light weight I've come to expect from the beloved OM-D lineup. I'm beyond excited to add the 45mm F1.2 PRO to my camera bag as my new favorite portrait lens - and the 25mm F1.2 PRO will be right next to it.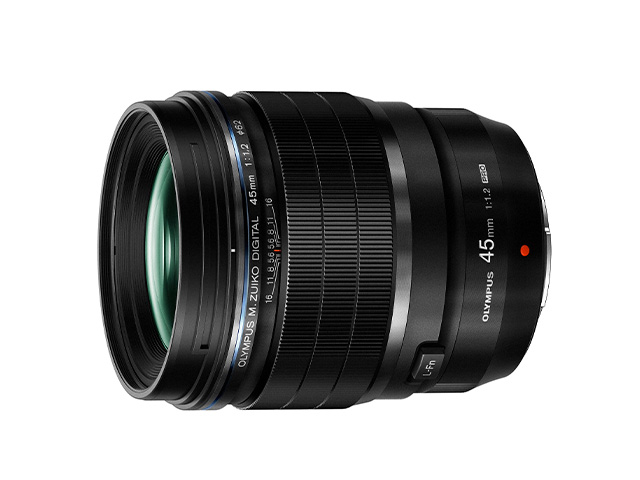 M.Zuiko Digital ED 45mm F1.2 PRO
90mm (35mm equivalent)
A large-diameter, medium telephoto lens which emphasises the subject for impressive photos