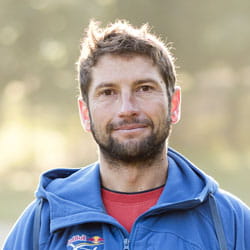 Vitek Ludvik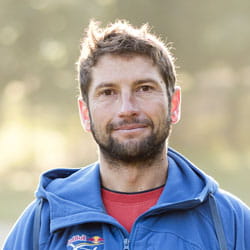 Vitek LudvikCzech Republic
Filmmaker and photographer Vitek Ludvik was born in the Czech Republic. Based on the achievements in the field of sports photography he is known worldwide mainly as a photographer of extreme sports and outdoor activities. Thanks to his natural talent to capture the real story of real people he participates in the most interesting projects, often under the Red Bull Media House. But his scope is much broader: from photographing social and sporting events, through studio work focused on product presentation and advertising, to portraits. His creative approach has gained a permanent place among the most sought after Czech photographers.
It was an exciting experience to be one of only a few photographers honoured to work with the new OM-D E-M1 Mark II. I had a brief idea of what I wanted to capture right away. My photographic experience is based on work with people and mainly athletes. I knew I was going to shoot some of my favourite sports such as kayaking and paragliding. So, I prepared my trip to Italy, went back to the Czech Republic and headed to Norway and the Slovak paragliding Championship afterwards where I started to use the new OM-D and right away appreciated some of the new and improved features, such as the autofocus. I arrived back in the Czech Republic after some good days of free flying and paraglide shooting and on the same day I left for Norway. On a road trip with a couple of the world's best white water kayakers I was sure to shoot some amazing kayak action. Still, the biggest challenge in Norway is always the weather - Norwegian summer rain is a hard test for every camera but the E-M1 Mark II didn't have any problems to handle tough rains and waterfall sprays. It was a real pleasure to follow some of the best athletes and shoot them with the new OM-D which is such a great piece of photographic equipment – I could always rely on its functionality. What I enjoyed the most was the improved autofocus with much more focusing points and improved focusing accuracy.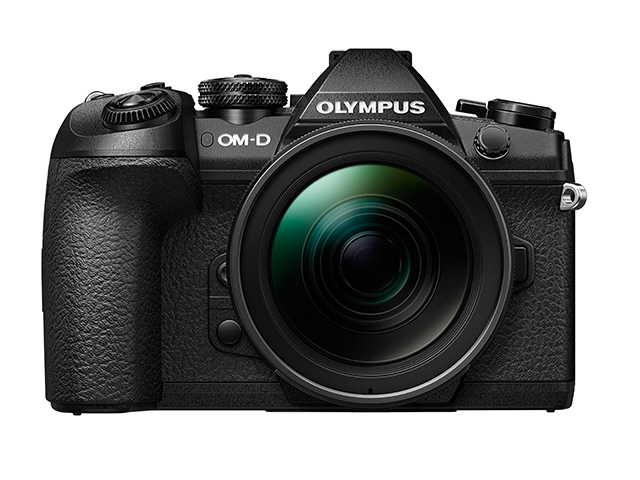 OM-D E-M1 Mark II
Revolutionary speed and accuracy take your photography to a whole new level. The weathersealed E-M1 Mark II is one of Olympus' fastest and most precise cameras ever, designed to be more powerful and portable than any DSLR.